All State Courier on-line tracking technology allows you to quickly check on the status of your shipment 24 hours a day, 7 days a week. It also allows you to access real-time status of your delivery by pinpointing driver location and estimated time of arrival. All State Courier system sends you e-mail with recipient's information and the time your package was delivered. All State Courier has you covered!
Below are some of the things that our satisfied customers said about us on Google review:

"Best Experience – I chose this company blindly from California. I needed a pick up and delivery completed Pronto! They were friendly, quick and got the job done according to my very specific directions. Highly recommend their service. Thanks Sam!!"
A Google User

"Wonderful service and work! I was very much pleased my order and delivery! I had never ordered through this company and I have to admit I was a little skeptical about doing so being that I had never used, let alone heard of you all, not to mention, your pricing is very reasonable… I thought for sure something would be wrong or go wrong but I'm very happy I decided to go with and trust your services. I'm pleased to say that I know I will be using your services for future orders and I have already recommended others to use them as well!"
A Google User

"Fast and reliable! I called in the morning, and they had my boxes picked up and sent out via FedEx in the early afternoon. I will definitely use them again."
A Google User reviewed a year ago
ON-DEMAND LOCAL COURIER SERVICES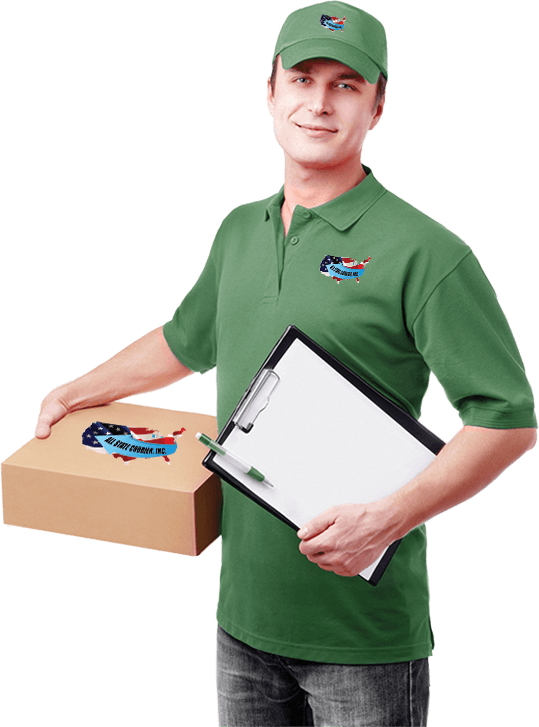 All State Courier is staffed with team players with over 29 years of experience in local and national courier support. All State Courier, LLC has a long history of being recognized for its hiring and training practices as well as providing a professional and respectful work environment that lends to employee retention unparalleled in this industry. We look forward to growing our staff as we continue to grow. If you are interested in joining the All State delivery team, please e-mail your resume to: asc@rushneverlate.com.
All State Courier receives your order and automatically assigns it the level of service that you requested. From Law firms, architects, major pathology laboratories, public relations companies, leading hospitals, national non-profit organizations, lobbyists, home healthcare companies, and thousands of others businesses have relied upon All State Courier for accurate on-time services since 1987.
We built our exceptional reputation by exceeding our client's expectations and creating solid courier support which sets us apart from our competitors. We take careful consideration to ensure that our clients receive competitive rates for both local and long distant same day delivery services. We are eager to work with you within your budget.